Following some basic steps for every real estate photography shoot will go a long way in helping things run smoothly for both you and your clients. Properly preparing for your shoots and having an understanding of what settings you will be using on your camera will set you on the right foot toward success.
Real Estate Photography Tutorial – File Management – Start to Finish
Real Estate Photography Tutorial – Prep and Settings (you are here)
Real Estate Photography Tutorial – Shot List and Guide
Real Estate Photography Tutorial – Software Setup for Post Processing
Real Estate Photography Tutorial – Editing With Lightroom And Enfuse/HDR

Preparation
Photo shoots start before you leave the door to travel to a property. It's important that you prepare your equipment ahead of time to avoid any setbacks while on-site.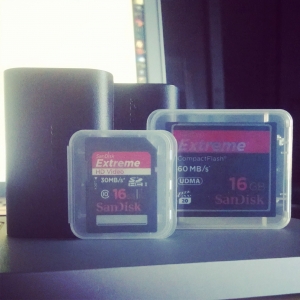 Charge Your Batteries – and yes that is plural batteries. The last thing you want is to show up to a property to find out you are almost running out of juice, or worse yet, you don't have a battery at all. I have three extra batteries that I keep fully charged and with me at all times. In the rare case where I leave a battery plugged into a wall charging, I now have three to get me through the day. It's a sigh of relief knowing you have enough backup battery power to take you through 3-4 shoots that you might have scheduled.
Format Your Memory Card – and not via your computer. Do it from your camera's menu. I used to just delete all of my photos from my memory card while it was plugged into my computer. It only took one time of going through property photos and finding corrupt images to change that habit quickly! Ever since I have been formatting through my camera's menu I haven't had a single issue. Also, keep extra memory cards in your bag just like batteries. Sometimes I'm in a hurry to get to a property and I forget that my memory card is plugged into my computer. Having a couple of memory cards as spares will save the day.
Clean Your Equipment – wipe off your lens. Make sure your lens is free of finger prints, water spots, blemishes, etc. It's easier to clean it off before taking the shots, versus having to touch every photo to remove a blotchy spot.
Take Your Equipment – of course you'll take your equipment to a photoshoot! But it doesn't hurt to get into the habit of going through a mental checklist of things you need. Tripod? Camera? Wide-angle lens? Zoom lens for exterior shots of a larger property?
Camera Settings
If you used your camera for something other than real estate photography, reset everything so you are ready to go once you arrive at the property. Generally, these are the settings I use:
Exterior

Image Quality (RAW)
ISO 320
f/8.0
White Balance (Auto)
Drive (2s Timer)
Bracketing (3 frames, -1, 0, +1)
Metering (Spot)
Focal Length – Varies, but I shoot the longest possible

Interior

Image Quality (RAW)
ISO 320
f/8.0
White Balance (Auto)
Drive (Single Shot)
Bracketing (7 frames, -3, -2, -1, 0, 1, 2. 3)
Metering (Spot)
Focal Length – Longest possible, and never wider than 22mm (35mm equivalent)
(I avoid shooting wider than 22mm because of distortions and perspective issues. Shooting too wide results in photos that don't accurately represent the space and it sets buyers up for disappointment when they come view the property in person.)
Focal Length / Crop Factor
We'll talk more about the actual process of taking the shots in another post. I do want to make sure we are aware of focal length and how we'll be discussing it. Depending on your camera, you will probably have a full frame or cropped sensor dSLR. A full frame dSLR will result in photos with a focal length matching what the lens is set at. If the lens is zoomed out to 20mm, the resulting photo will be 20mm. With a cropped sensor dSLR, the resulting photos will be a magnification of the focal length the lens is set at, based on a pre-determined ratio.
Different manufacturers have varying crop ratios. In my case because I shoot Canon, my cropped 60D has a 1.6x crop factor. So when my lens says I'm shooting at 17mm, the resulting photo is really going to be 27.2mm (17mm x 1.6). To avoid shooting wider than 20mm, I need to make sure I'm shooting no wider than 14mm according to my lens. Nikon's cropped sensor cameras have a 1.5x crop factor, and you can look up your specific model online to find its crop factor. If you want more information about crop factors, check out this article on Full Frame Sensor vs Crop Sensor.
Want to share? Have at it!