Branding is important. That's why McDonald's spends hours at photo shoots with a food stylist and photographer, just for a simple photo of a big mac! Let's be honest, would you buy the burger pictured at the top of the article? Probably not. Branding is important because your brand is what most Realtors will see when hiring you for a shoot.
As a real estate photographer, we have a one-up because our main product is already being professional photographed! No need to hire a photographer to take pictures of our pictures! Unfortunately when a new client comes along, they are probably going to find us online or they'll be taken to our website via referral. They most likely won't run across your photos on the MLS and think to hire you. Let's take a look at a couple of different key elements in your business that help build up your brand, and how you can work on them either yourself or with the help of someone else.
Website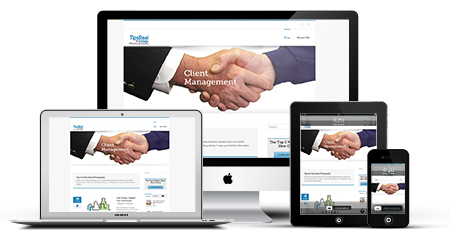 The website is probably the most common place new and existing clients will see your branding. I'm a strong believer in having a professionally-looking professional-looking (Updated 3/16/2015 – Thanks to "demaja" in the comments for pointing out this grammar mistake. For any other readers I have offended by overlooking this minor mistake, I sincerely apologize!) website when you are offering something for sale, in our case photography services. Our store front is online, so the first impression someone will have of our company is usually the website.
What You Need
Clean, simple, functional..it doesn't have to be much. In fact, I think less can be more here. You want to obviously showcase your work, but you also want to provide your contact info including a contact form so potential clients can shoot you an email. Have a pricing/services page where at minimum you describe what you are offering. Listing your prices is up to you. I hate visiting websites where I can't tell how much something is, so I list mine. But there is also a train of thought in the business world that if you don't list your prices and a client calls you, it's easier to convince them of your value over the phone.
After you have some happy clients, post either video (preferred) or text testimonials as social proof that you are a great real estate photographer. Lastly, you might want to have a blog. A blog allows you to write about what you do and focus on your key target market. It's content marketing that sits on the web and allows you to be found by real estate agents in the future.
Where To Get It
If you are technically inclined, grab WordPress and throw it on a web hosting service. Use a host like BlueHost or GoDaddy. Then grab a WordPress theme from a site like ThemeForest (aff link) where there are hundreds of excellent options. It's definitely not just a walk in the park putting something like this together, so be forewarned!
Another option is to choose a website hosting/design company that caters to photographers. These options have monthly and/or yearly pricing depending on what you need. Generally you'll be able to utilize the lowest plan especially at the beginning of your business. But you may have to bump up to the mid-level to get a required feature, like a blog.
Coming from a Computer Science degree, I like to get into the technical stuff so I built my own site with a host and theme. I don't have any experience with the above options, but they all seem like great, easy ways to get started and get your work visible, while looking professional at the same time.
Logo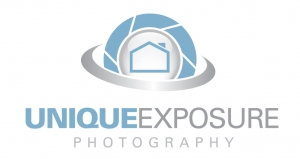 A nice, professional logo is a part of your brand as a real estate photographer that should be taken seriously. In fact I would argue that it's more important than the website. I think most business owners start with a website, so I wanted to go over that topic first. But your logo is actually visible in a lot of areas other than your website.
What You Need
You might print fliers or postcards, business cards or brochures that describe your services. All of those print materials should have your logo on it. It shouldn't just be text that tells the name of your company, but it should be an image that helps describe your company and what you do. You'll also rely on your logo to stamp/watermark your photos when sharing them online so it's easy to see who took the photos.
Where To Get It
Leave the logo design to the pros! Not only will they come up with a great design that you may not be able to do yourself, but they'll deliver your logo in various file formations: Full Color, Solid Color, Single Color and Black/White. The files they deliver will be scalable so you can use the logo on all forms of marketing. I personally like the logo design contest websites where you offer a money prize and describe your company. Various designers will create concepts for you and you get to choose which you like best.
Business Cards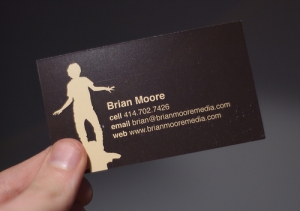 Business cards come in handy quite frequently. You can give a couple to every new client so they have your contact information, and you can hand them out during networking events. They are super cheap which plays nice on the wallet!
What You Need
Let's get back to being simple. I am not a fan of the fancy, out-of-the-ordinary business cards. The ones that are non-standard sizes, etc. Save money and just get a normal card. I only print on the front, and I get a glossy finish so they hold up better to wear and tear. Things to make sure you include on your logo:
Logo
Name
Title (I put Owner/Photographer, you could use Real Estate Photographer)
Company Name
Phone Number
Email
Website
Social Media Handles (I put my twitter handle on my card, @LanceUEP)
Where To Get It
I buy locally from PrintPlace. Their production facility is by my house so I can literally just drive over and pick them up. I like to support them because they are local – I feel like I am keeping some jobs alive. Another popular place to get business cards printed is VistaPrint. Many of my business colleagues use them with great results.
Uniforms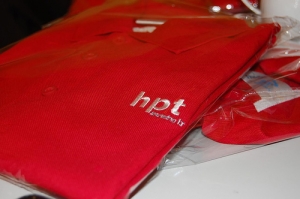 I'm on my own in my local market for having a uniform, which is a good thing because it makes me stand out from my competitors. Having an image that's consistent and professional looking is a great way to ease your clients' minds. They are trusting you with THEIR clients, so it's important to make a good impression.
What You Need
A simple, classy shirt. I use a polo. You could get away with a nice t-shirt but to me a polo can be considered business casual so I opted to go with a collar. Again, nothing fancy here. Have your logo and name embroidered on the shirt. Depending on where you are from, think about the shirt material. In Texas it gets extremely hot in the summer so I made sure to get breathable polos. For the winter months, I have long-sleeved, collared shirts.
For pants, I wear khaki shorts in warmer weather and jeans in the colder months. I toss on a pair of Patagonia Maui Air Shoes and off I go. I love these shoes because they are extremely light and comfortable, and I like to show respect by taking my shoes off when I enter the home. Having a shoe that's easy to slip on and off makes it a breeze.
Where To Get It
I actually bought my polo shirts from Kohls, along with the long-sleeve collar shirts. However I can't find the long-sleeve shirts any longer on their site. I then sent them off to my sister who has a machine to embroider. Search your local market for someone who does screen printing or embroidering on clothing and they'll be able to help you out. Alternatively you could give someone online a try like CustomInk or even VistaPrint.
Taking a moment to be sure you brand yourself and your company will go a long way in getting your new real estate photography company noticed. You'll be looked at seriously, as a smart business owner and not someone trying to do something on the side for additional income. It's hard especially when you first start your business, to get help from others who may be able to do something better than you can especially when there's a cost involved. But it's also important to figure out what pieces of your business you need to be spending your time on and making sure to get help to remove some of the items from your plate.
Want to share? Have at it!