Have you taken photos of a home for a Realtor and thought "wow, this home is incredible"! Or maybe you were hired by an architect, builder or interior designer and the home is decked out to the nines in amazing finish outs and appliances.
Do you know you can leverage photo licensing to potentially make even more money from the photos you already took? I always knew the potential was there, but didn't quite know where to start. So let's take a look at the course Learn to License Your Photos, by Adam Taylor
Although there are affiliate links in this article, this review was written 100% on my own without the LTLYP team knowing. Nobody asked me to purchase the course, nobody asked me to take the course. I simply purchased it out of my interest in the subject, and wanted to write a review about it.
When Learn to License Your Photos (LTLYP) came out, I hopped on board and immediately purchased the course as an Early Bird learner. But unfortunately it took me 10 months to actually go through the course!
I had to drive from Texas to Ohio and I couldn't think of anything to occupy my time. A couple days before I left I received an email from the LTLYP team notifying customers that the platform the course was hosted on was changing. So a bell went off in my head and I thought this is perfect! I'll listen to this on the 14 hour drive I'm about to go on!
It was quite easy to navigate the course while on the road. I logged into my account on my phone and just hit play on the first video. After each video is over, there's a 20-second delay where it automatically goes to the next video. One minor caveat? The next video doesn't actually start to play automatically – you have to hit the play button. But still very convenient that it hops to the next video, so I only had to click once instead of twice.
The course layout is very well done, making the content very easy to consume. The outline gradually brings the photographer into the realm of photo licensing, by defining copyrighting and giving examples of licensing.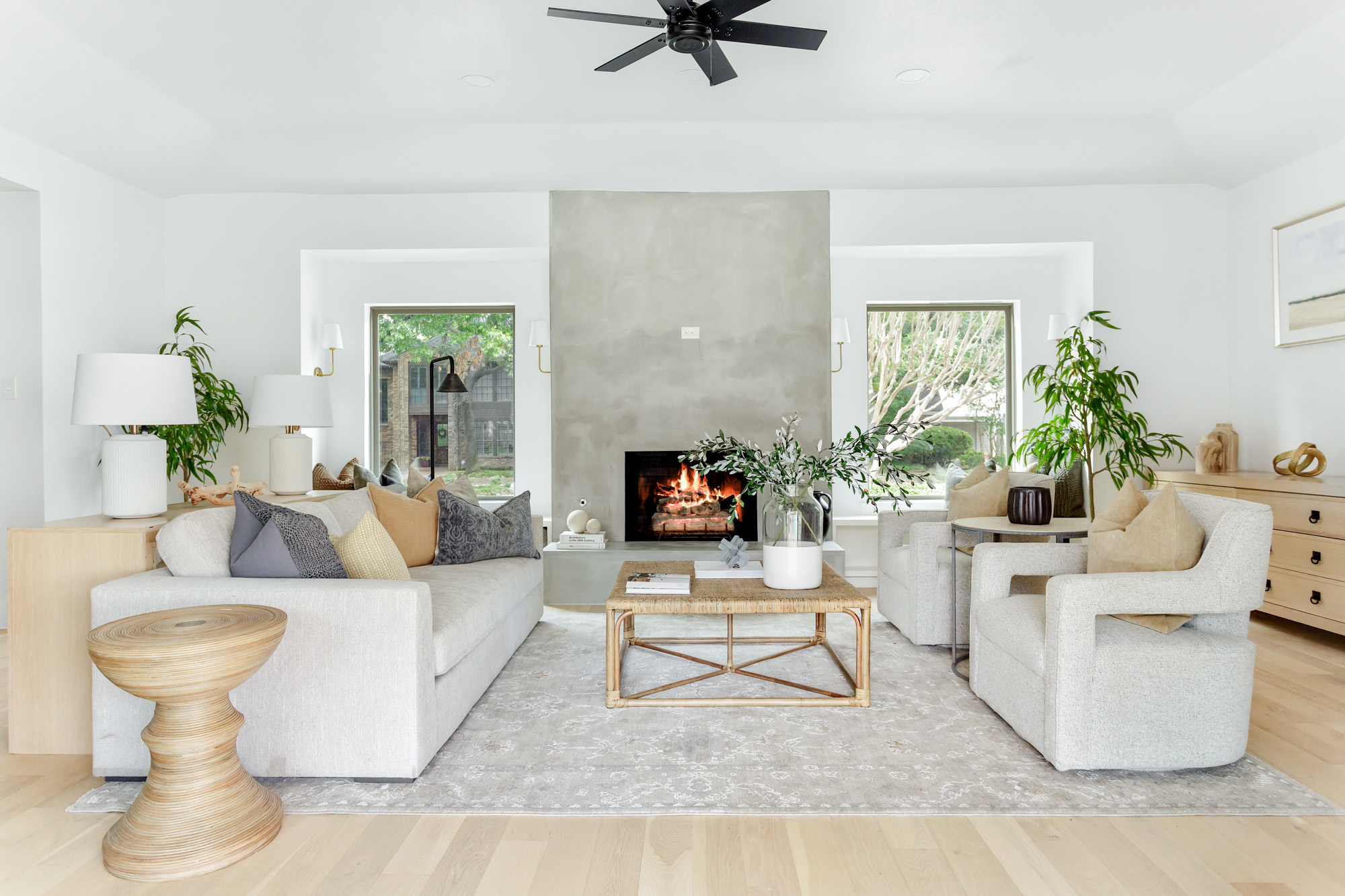 I have used the "song example" with clients in the past, so I was glad to hear it! When you "purchase" a song on a music service like Apple Music, you aren't purchasing the entire song (aka the copyright). The artist still owns the song! You simply are purchasing a LICENSE to listen to the song as an individual, and you don't have the right to give that song to another individual, etc. The same goes for photography. We license agents, companies, etc, to use the photo to market their business, but we as the photographer still own the copyright and can thus license the photo to other parties.
Each main category in the course is subdivided up into smaller subcategories. This makes it easy to follow along, and also makes it easy to look at the course from an umbrella view to see what you'll be learning as you make your way through it.
The majority of the videos are short and sweet. It's very easy watching a few when you have some spare time, and you don't have to worry about being sucked into a really long video where you may lose your attention span. One of the problems with online courses that I have taken in the past is just that – the modules are too long! So I either don't want to start them knowing the time commitment, or I do start them but get distracted and don't finish them out due to how long they are.
Adam has a professional tone throughout the course, and the script/course material is very well written. It's obvious he put a lot of time and effort into creating the content prior to recording the actual videos. And you can tell he genuinely wants to help us photographers out! 
I've come across a lot of photographers (not just in real estate) where it's this unspoken sin that you aren't supposed to talk with each other. You aren't supposed to share ideas, share business tips, etc. It feels like a "you are on your own" or "fight for yourself" mentality. Obviously from this blog you can tell where I land on the spectrum – the complete opposite side. I FULLY believe that you can share anything you want that will help the industry as a whole, and it won't affect you personally. Because let's be honest, the majority of people that take a course, read this material, etc, don't act on it. Or they try, but they can't do it. Or they do start to build a business, but can't offer good service/support, so they fail. 
It's so refreshing to see Adam so willing to help, and not wanting to "guard" his knowledge. And the training material reflects the same attitude that he encourages us to follow in order to make the most of licensing. For example, he encourages kindness and professionalism. Take the following quote as an example:
Reach out from a place of understanding and education.
Assume the client doesn't mean any intentional harm. Educate them about licensing and offer solutions in a helpful and non-aggressive way. Be polite.
You probably have dealt with clients that come at you with an angry tone. It's very difficult to be nice to them! I get emails from customers of ViewShoot regarding hiccups or bugs in the system and they make it sound like they are at the hospital performing a surgery where the system just failed and thus the patient died. C'mon, take a second to calm down (which Adam discusses at one point), and send a kind reply to the company.
It's so easy to be a keyboard warrior and just yell at someone because something isn't working right, or they call you out for your expensive photos, etc. But you need to push that aside, respond like a respectful business owner, and remember that it's OK if you don't get the business (or licensing opportunity) from every single potential client/business. Find the ones that value your work, not the ones that undermine it. You'll have much more success dealing with companies when trying to license your photos if you can stay calm and be respectful and kind.
That felt like a bit of a side rant – maybe I need to do some breathing exercises myself.
If you find it difficult to communicate, you are in luck. Adam not only walks you through how to communicate with business/clients, but he also provides email templates that you can copy/paste for client outreach. There's thought and purpose behind the templates which I absolutely love. He explains the "why" so you understand the intent of the wording, and how specific phrasing, formatting and timing will provide you with the best opportunity for a successful sale.
One of the things I struggle with as a real estate photographer is staging. I tell all of my clients that I don't stage/move furniture/clean, etc. It's not that I don't want to make the house look nice – trust me I want my photos to look great just as much as they do! But it's simply not what I signed up for! I don't know anything about staging, proper placement of decor, etc. I am just a photographer!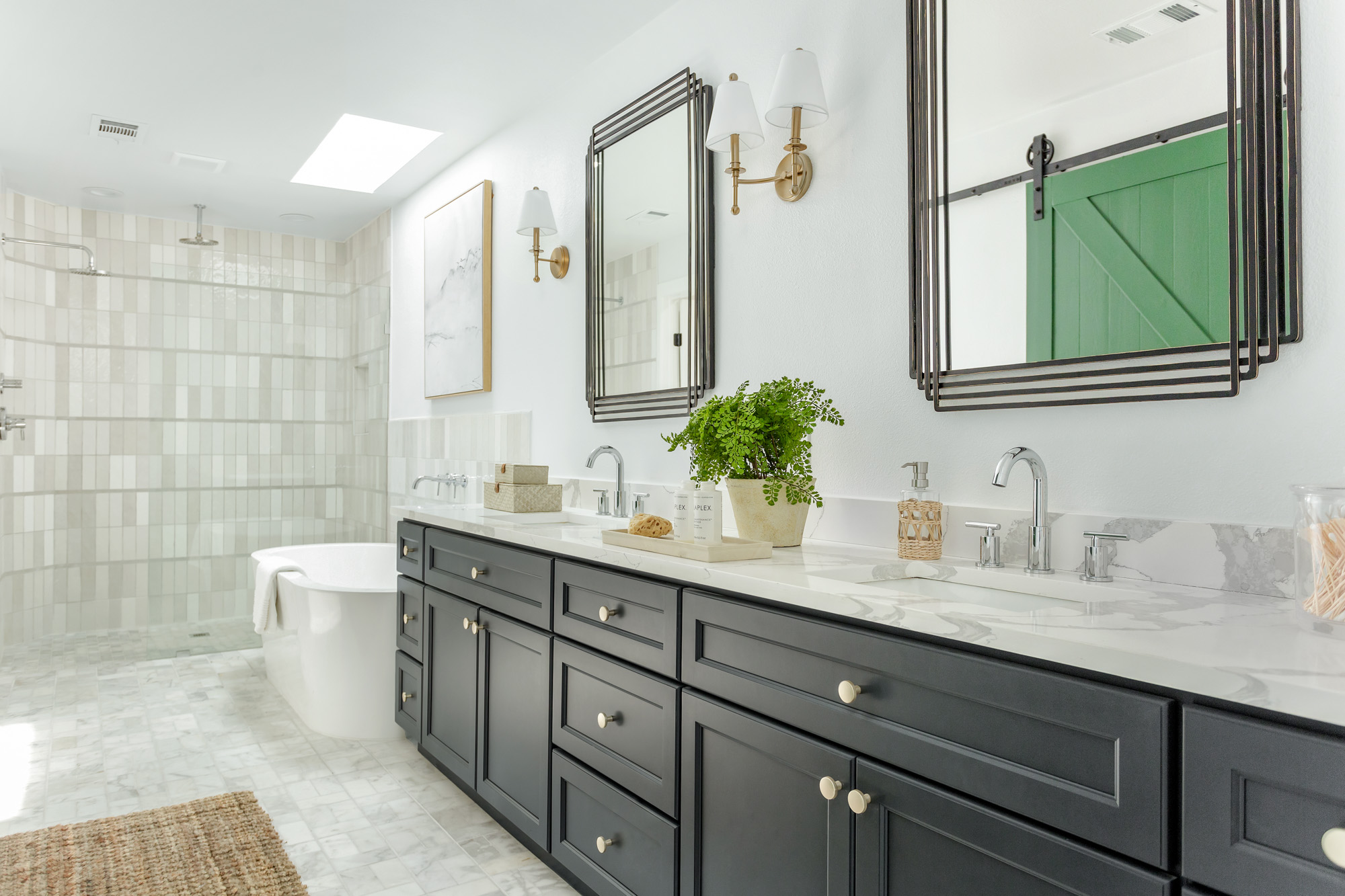 But I think Adam may have me convinced that I can reach out to contractors/designers/builders who may normally have me shoot an empty space, and I can be confident in some minor improvements to bring the photo to life. You see, Adam goes over not only what you should have in a props kit, but he thankfully has a section on how to utilize said props kit! Copy. Paste. Click (shutter). It couldn't be easier! He gives you the tools necessary and showcases where to put them, so all you have to do is follow along. You'll go from a boring empty kitchen, to something that looks staged with life. And what a difference it makes!
I also want to add a few things that I've noticed designers and photo stylists tend to use that I think would be easy to bring along, but also add to the already awesome props kit Adam recommends. 
Clear jars for bathrooms. You can fill them with Q-Tips and Cotton Balls
A cookbook easel/stand, for propping the cookbook up in the kitchen as an alternative to laying it flat on the surface
A canister set, to fill with rice, pasta, coffee beans…
Some magazines that can be used to place on chairs, coffee tables, kitchen counters, etc. to stage a space as someone being there reading
I guess at some point you have to decide if you are staging or photographing. Ha! But I do think these few extra things can go a long ways in sprucing up the space alongside the items Adam recommends.
A Few Happy Nuggets
There were a few things that I noticed beyond all of the great content, that made the course easier to watch.
One was if you close the page or leave while a video is playing, it will pick up where you left off when you return. So if you accidentally close the window, or hit refresh on accident, it will save your spot!
Another benefit was on the iPhone, the embedded videos for the course could be popped out for Picture in Picture view. So I could watch a video and have it on the screen, while also typing in the Notes app to write down my notes. It was super beneficial doing this as I didn't have to pause/change windows!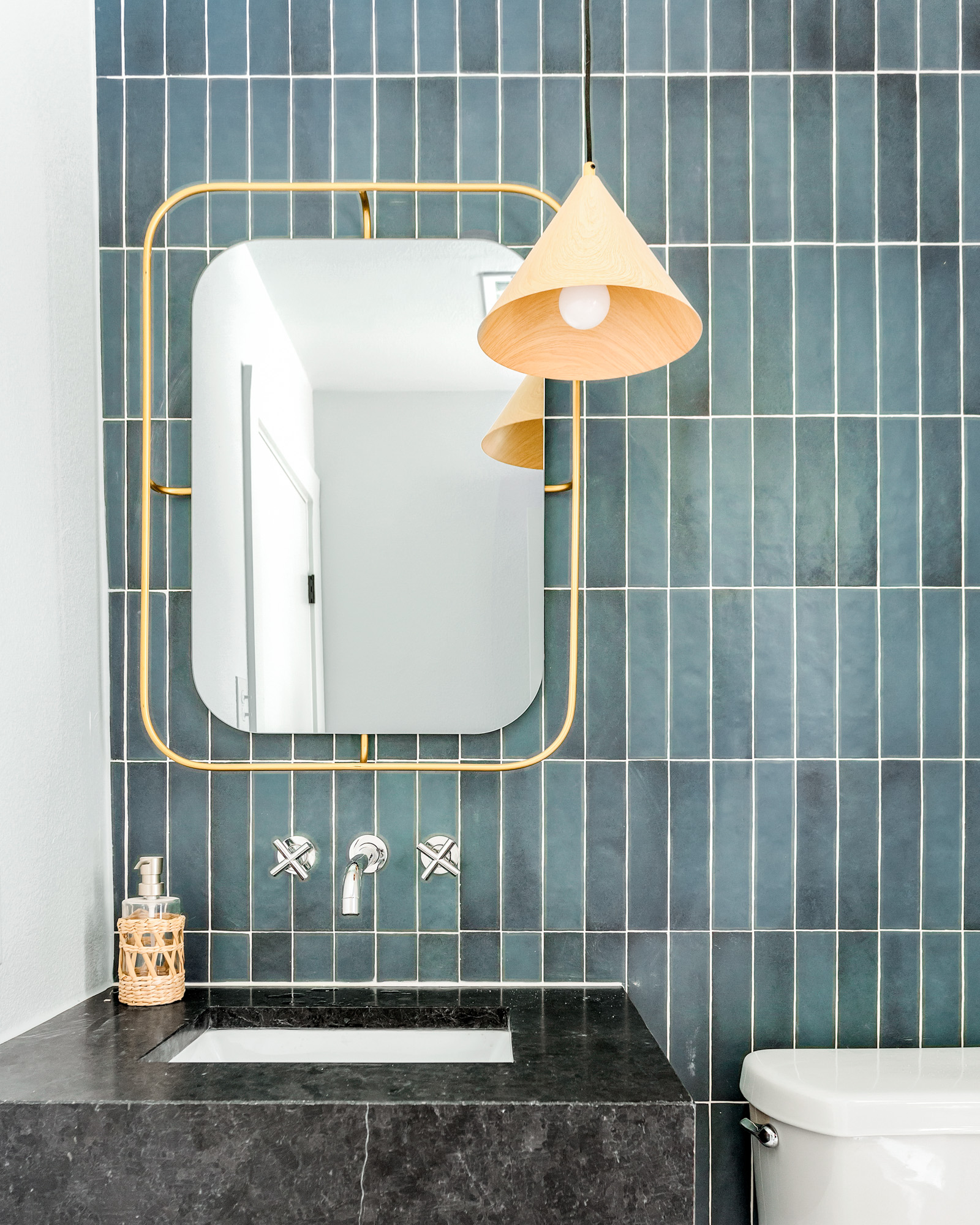 Now for the Bad
To be honest, I don't have many negative things to say about the course. I kind of had to strain to find them, and the ones I did find are extremely minimal. Absolutely nothing I thought was "bad" made me feel like I bought a subpar course.
For example, there were quite a few times where I was driving while listening to the course, and it would go silent, and I thought I lost internet connectivity and the video was buffering. When in fact what had happened was the module had ended, so it was about to go to the next module. I have taken other courses where they either summarize themselves at the end of each module, or tease the following module. This just makes things a bit more fluid. And I'll be honest, perhaps because I wasn't glued to the screen (because I was driving) maybe that's why it seemed to abrupt between modules.
Some of the segments said there were links or additional supporting media posted under the module, but I had problems finding them. Over time, I was able to find this extra content, so I'm not sure if it's because I was on the phone and it was just difficult to see, or perhaps they are currently working on adding it as I did this review quite soon after they switched platforms.
Speaking of, they switched from Teachable to Kajabi, and it appears they aren't done with that transition. There is a lot of filler text in various places, so that definitely needs to be cleaned up. However all of the video content is there so I wouldn't weigh that into my decision at all if I were deciding on purchasing this course.
I'm completely floored that Adam didn't suggest ViewShoot for handling image delivery/payments/etc. Because you know, it's the best real estate photography client management system around. (Biased much?!)
I'm kidding!
But I do wish there was some sort of system that could be offered instead of the recommended DropBox/PayPal method. It seems like it could come across as unprofessional, but maybe not? Everybody knows DropBox and PayPal, so maybe companies don't bat an eye? From the moment I started my real estate photography company I leveraged my Bachelor's in Computer Science to create systems to make the business run smoother, so I think I just have an interest in attacking things with a fluid system and process, to try and appear as business-like as possible. It also helps keep track of shoots that aren't paid for, and I CAN release images ahead of time if I want, but it also allows me to deliver images automatically after payment without my involvement so clients can access their photos at their own convenience.
Final Thoughts
Should you buy the course? Yes. Absolutely. If you are interested in leveraging licensing to increase your revenue, this course is a no-brainer!
Watching the course actually had an unexpected benefit for me. It inspired me and motivated me. I want to reach out not for just licensing existing work, but I want to find and help local builders/companies get awesome images to market their businesses. This comes with an added benefit of getting me nice spaces to shoot outside typical real estate, and allows me to build my portfolio/insta feed.
Adam, if you are reading this, bravo. You crushed this course and I'm super thankful you shared your knowledge to help other real estate/architectural photographers build their businesses. You need to create more courses! Specifically, one on photographing spaces – your lighting, techniques, etc. I know, I know. Nathan Cool and others are all over this space. But this would tie in directly with your licensing course, and I know the production would be high quality and I wouldn't hesitate to buy it and watch.
Want to share? Have at it!