Previously I have shared how to edit/process natural-looking real estate interiors with the Enfuse plug-in for Lightroom. A lot of readers have asked for help with another method of processing real estate photos, using the software Photomatix. So I went and purchased Photomatix and came up with a workflow that I would like to share. Here we go!
(If you haven't yet gone through my previous series please check out the first article: Real Estate Photography Tutorial – File Management – Start to Finish. It covers file management, a shot list/guide and processing with Lightroom/Enfuse.)
Photomatix
has a fully functional trial absolutely FREE! Make sure you
download
it and give it a shot. When you are ready to purchase, get it for cheaper than I did by taking
15% OFF
with the code:
REPhotoTips
I'm going to get right down to business and share a video I put together of me editing a couple of bracketed photos. Give the following Photomatix tutorial video a watch and continue on to find out what settings I use, how I created the presets, etc.
Lightroom Setup – Importing
In the video the first thing we do is import our photos into Lightroom. You'll notice that when I import, I apply two things:
Develop Settings: Auto Lens Profile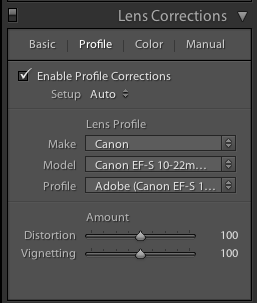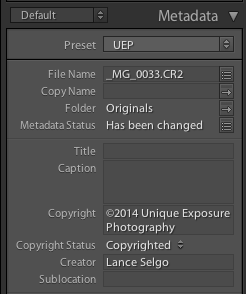 Lightroom Setup – Exporting
I export full-size JPGs before batch processing through Photomatix. The main points to note are the export is full-size, no cropping, at 100% quality with type JPEG. I also adjust the naming and specify a subfolder to keep things organized but those adjustments can be modified to suit your needs.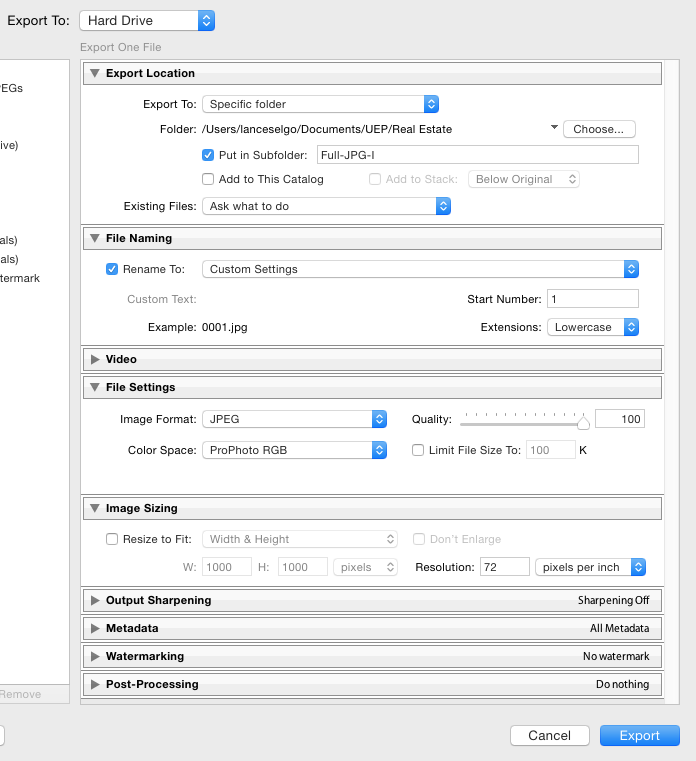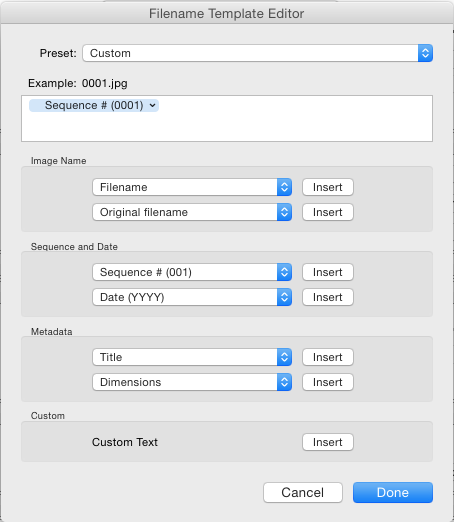 Photomatix Setup – HDR Preset
In order to batch process within Photomatix, you need to create an HDR Preset that will be applied to your blended photos. To create the preset, do the following:
Open Photomatix
Click the Load Bracketed Photos button
Click Browse and select a group of bracketed shots that you have exported from Lightroom in the above step (in my screenshot example, I have loaded 3 bracketed frames of a single shot)
Click OK
In the Merge to HDR Options box, keep everything UNchecked, and hit Merge to HDR
Once Photomatix has merged the images, you'll see a preview of the end result
Select Process: Exposure Fusion
In the Method dropdown, select: Fusion/Real-Estate
Change the settings for Highlights (-10), Shadows (10), Local Contrast (0), Color Saturation (0), Highlights Depth (4)
Click on the Preset dropdown and select Save Preset…
Give your preset a name
Close the Adjust & Preview window – we don't need to process this photo as we were just going through the steps to create the preset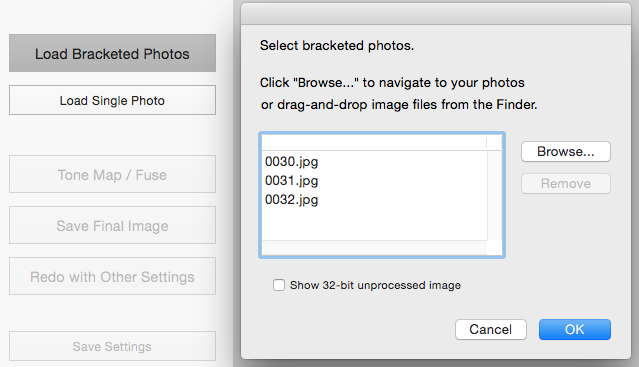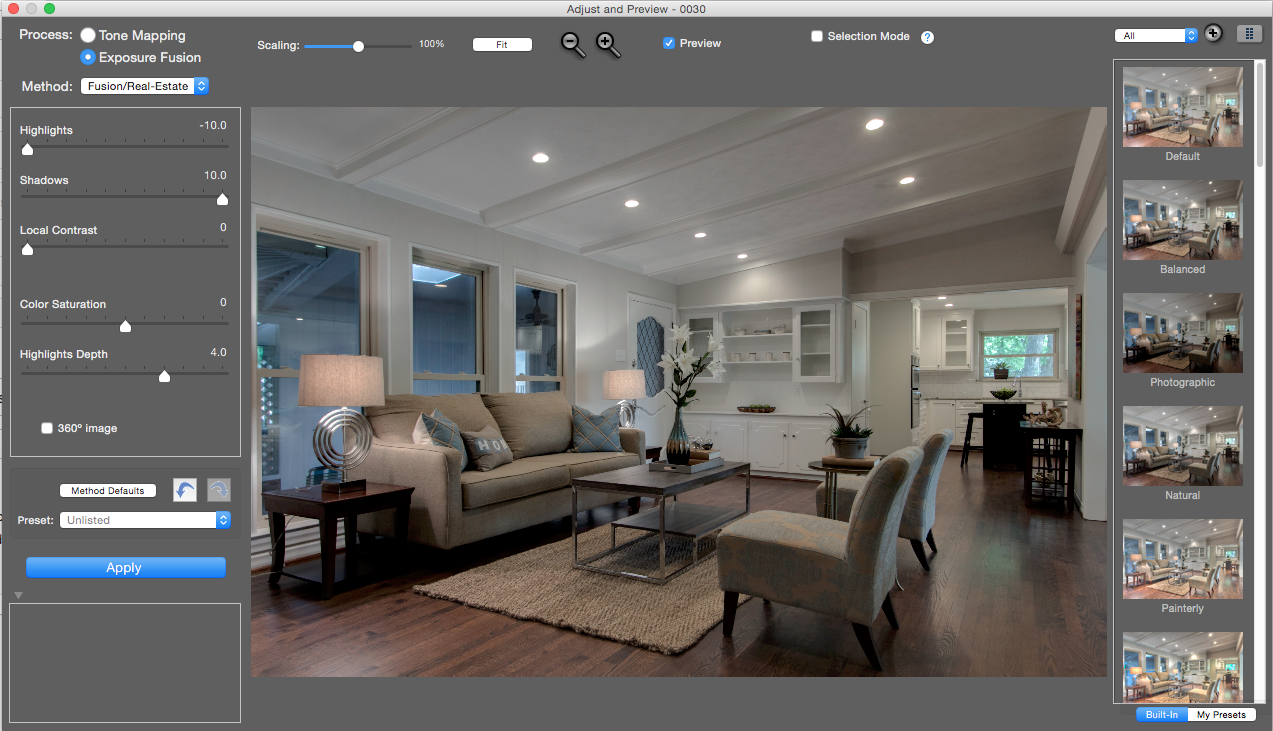 Feel free to play with the various methods and settings! By no means is the above combination the perfect way to go. You'll have to play with it to see what gives you the most highlight detail, while also a rather balance image. I noticed it tends to get really contrasty quite quick so keep an eye on that. I think the Fusion/Natural method has potential, but it seems to lose quite a bit of the highlights which in our case we want – for window views.
Remember we aren't going to get the final result straight out of Photomatix. The photo will probably be too dark for our taste. Don't worry, we'll use Lightroom to make final adjustments.
Photomatix – Processing HDR Interiors
Now that we have a preset ready to go it's time to process our bracketed images! Open Photomatix and go to Automate->Batch Bracketed Photos… In the box provided, adjust the following:
Preset: <Select the preset you named/saved in the previous step>
Advanced Selection (Options)
Check this option and click the Options buttons. Check Bracketed sets may have an even number of frames and change the bracketed sets from 3 to 7 frames. (This is assuming your brackets fall within that range. Adjust where necessary. If you take a photo of a dark space like a media room and your ending exposure is longer than 2s, you may need to bump up the maximum time between bracketed frames for Photomatix to find that bracketed set correctly.)
Select Source Folder…
Find your directory where you exported all of the Full-Size JPGs from Lightroom in the previous steps
Custom Location (Choose Location…)
Choose a custom location for where the blended images will be saved. I create a new folder called Edited to store them in.
Hit Run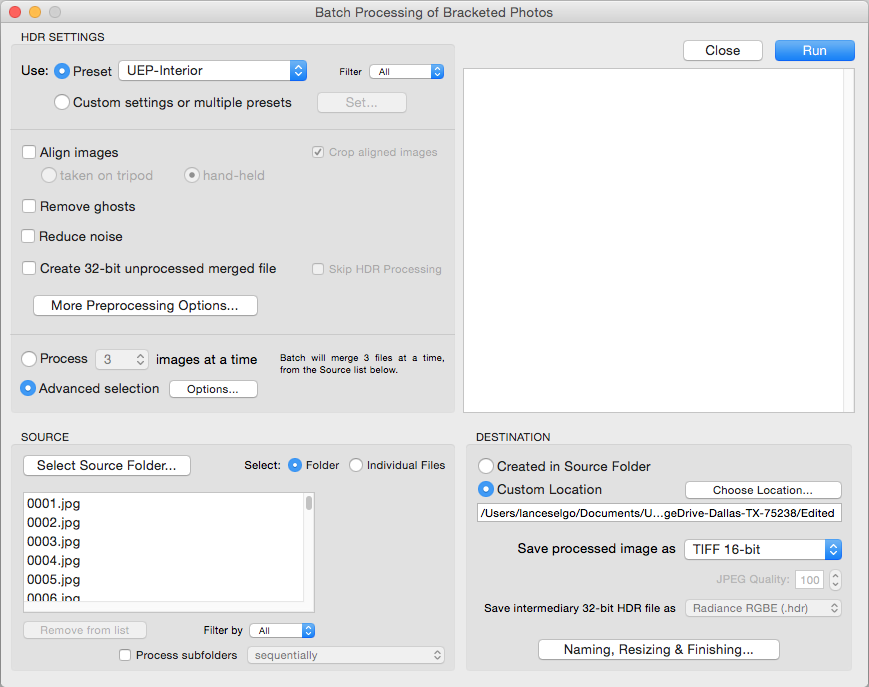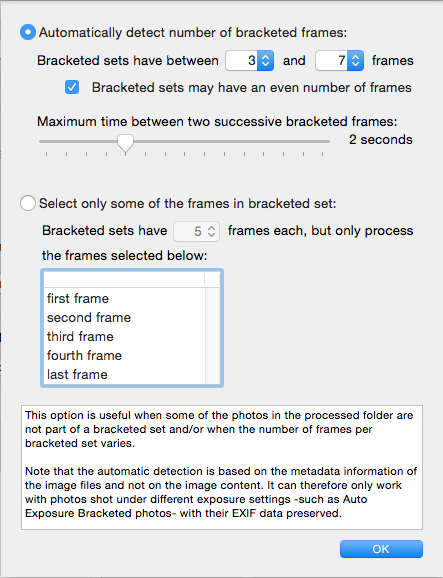 All of the other settings should be safe as their default values. Feel free to compare my screenshots with yours in case any of the defaults have changed.
You'll notice Photomatix is screaming fast! It literally only takes about 6-7 seconds on my machine to process a bracketed set. A set of 30 photos takes roughly 4 minutes or less to process!
Final Adjustments With Lightroom
As noted earlier, our "out-of-the-box" photos from Photomatix probably won't be representative of the quality we want to deliver to our clients. I tend to like lighter/brighter photos. We need to import back into Lightroom to tweak our photos before exporting for the client.
Import back into Lightroom, and choose one photo to edit under the Develop module. Make adjustments to your liking. In my case, I tend to start around:
Exposure: +1.20
Contrast: +6
Highlights: -65
Shadows: +48
Clarity: +15
I use those settings as a base, and then I adjust on a per-image basis where I feel some images need some additional help. I encourage you however to come up with a base, and then save it as a Develop Settings Preset like we did for the Auto Lens Profile! This way when you are done processing with Photomatix and you import your photos back into Lightroom, you can automatically apply the base preset on Import.
Photomatix VS Enfuse
Below are a couple of examples of photos that I edited where I utilized the same exact brackets to process both in Photomatix and Enfuse. I tried to maintain brightness between the two comparisons. You'll notice the majority of differences are in the highlights either out the windows or on light fixtures. You'll also see differences in the darker portions of the images.
Photomatix Coupon Code
Honestly, the cost of Photomatix should be LESS than the cost of a SINGLE real estate photography shoot for you. It should be a no-brainer to purchase a piece of a software that your business is going to rely on. However I'm like you, if I can get something for cheaper, why not?! The kind folks at HDRSoft have given me a discount/coupon code to pass along to my readers to save 15% off the software. Enter the coupon code at checkout to purchase Photomatix cheaper than I got it for!
REPhotoTips
(15% off Photomatix)
Don't forget, you can download Photomatix and use the fully functional software for eternity! It's just not very business friendly with the watermarks that get put on it. 🙂 It is definitely worth the download though so you can test it out and see if it's something that your business should invest in!
What Are YOUR Tips?
Do you have any Photomatix or Enfuse settings that you use and get great results with? Share below in the comments – I would love to hear from you!
Want to share? Have at it!