It's important we are all on the same page when discussing real estate photography. For the sake of this website, real estate photography is when we create photos for a property listing that a real estate agent is going to sell on the housing market. In other words, we are creating photos that will be placed on the MLS (Multiple Listing Service).
So What's The
Big Deal

?!

Creativity. As photographers, especially if you have done portrait work or weddings, we tend to become very attached to our images. We like to produce a work of art that the client will fall in love with and cherish as a memory forever. This site first and foremost focuses on running a real estate photography business. A business that is detached from most of the artistic freedom you enjoy with other forms of photography. The photos you take of properties are meant to last a couple of days and although they will be phenomenal, we need to remember that we are providing a service for a fast-paced industry and our photos are temporary. Oh, and they are already late – you were supposed to have them completed yesterday.
(After all, you
are

expecting your photos will be the

main reason

that property just went

under contract in less than 48 hours

…right?)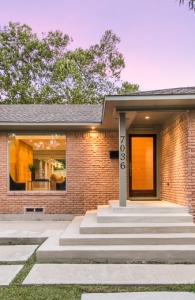 Don't get me wrong, I'm not saying the resulting photos aren't valuable and aren't worth a price. We ARE going to be providing a service and getting paid for said service. However we need to relax a bit on the artistic aspect and instead treat real estate photography as a business where we minimize subjectivity and concentrate on producing a product that can be duplicated one photo shoot after another.
Through reading the posts on this site, you'll gain knowledge about running a real estate photography business and creating photos that are top notch for marketing a property for sale. On the flip side, the tools and tips that are discussed are not meant to be taken to commercial photo shoots with the expectation of being on the cover of Architectural Digest. (Although don't be surprised after practicing if the quality of your photos improves to the point that you think they can compete with published images.)
Want to share? Have at it!