If you are like me and don't have any staff to help you, the Spring, Summer and early Fall can be very hectic for you. As a small business owner we find ourselves wearing all hats to keep our businesses running. On top of our busy days shooting and processing real estate photos, we have to extend outstanding customer service to our valued clients through communication and scheduling. Here are some of the things I do to stay on top of my schedule and keep clients happy.
Don't Overbook
My head is about to explode because it's so busy right now. But that doesn't mean I need to push my schedule past my breaking point and overbook shoots. In my opinion the worst thing you can do is cause yourself to over promise by booking shoots and then under deliver by not showing up on time, or worse yet not showing up at all!
Formula for success: Under promise and over deliver.
I have received quite a few new clients because their regular photographer didn't show up. Some times they don't even email or text, and just stop communicating with the agent! That's not a professional way to run your business and it hurts the industry as a whole.
If you can't fit a shoot safely into your schedule, apologize and tell your client you are unavailable. Give them your soonest availability and hopefully that will work for them and their seller. Don't be ashamed or afraid to say you are booked. Being booked means you are in demand because you bring high value and quality to your clients. We couldn't make a living if we all just sat around waiting for one client to call, so be proud that your business is running strong and you have work that is keeping you booked!
Use a Calendar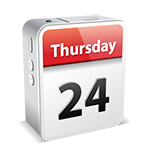 Write all of your appointments down in a calendar. I'm more technically inclined so I use Google Calendar to keep up with my schedule. It makes it easy having access on the road with my phone, or from a desktop/laptop at the office. If you are the hard copy type that needs to physically carry a calendar around, that's fine too! Carry three if necessary! The important part is just make sure everything is written down.
In this industry it is not uncommon to have photo shoots rescheduled. Especially if the home seller has a lot of work to do on their house, agents can push shoots out weeks at a time. And because the agent is the middleman between the photographer and home seller, a lot of scheduled work gets penciled in until the agent and seller confirm the appointment.
When you have an agent who requests a date but it hasn't been confirmed, write it down on your calendar! Use a specific notation so you know the date is penciled in. I like to put my client's name and follow it up with questions marks because we aren't sure if the date will be final or not. You want to be sure it's on your calendar though so when another client calls, you are aware of the questionable date and avoid a duplicate booking.
Refer Work to Your Competitors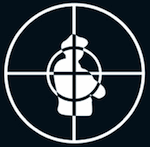 Get out of here! Refer work to your competitors?!? Yes, do it. Build relationships with local photographers who service similar areas. There's some untold stigma in the air that real estate photographers aren't supposed to talk to each other. Not true! Meet your local photographers for lunch and get to understand how they operate and how they treat their clients. If I am unable to meet the needs of a Realtor, I at least want to have a strong referral of someone who I know will follow through with excellent customer service. In my case I refer out work to four photographers because at the end of the day I can't be everything for everyone. I'm only one person and my time can only be stretched so much before I lose my mind.
Keeping your calendar organized and knowing what to do when you get in a bind will help your business run in optimal fashion. If you keep your clients happy by continuing to meet scheduled shoots and deadlines, they'll return back and be outstanding clients. Most of all, you'll be happy and your positive attitude will be noticed by your agents and sellers.
Want to share? Have at it!