Ever wondered how to start a real estate photography business? Or maybe you've asked yourself how do I grow my business and/or how do I get more clients? Undoubtedly you have had these questions at some point.
Most small business owners wrestle with these questions when they first start their real estate photography business. Take note of these 13 different things that every real estate photographer can implement to help grow their business.
1. Educate Your (Potential) Clients
One of the first things real estate photographers may think of when starting their business, is reaching out to real estate agents. After all, they are your primary client! When you reach out, you'll find offices asking you to provide lunch in return for time to talk about your business. This is a great way to network and meet with agents, but one thing you can do to make the most of your time is educate.
Instead of just walking into an office with sandwiches and chips and rattling off your services/pricing, bring something valuable to the meeting. Teach the agents about the equipment or methods you use that allows you to create beautiful photos. Photos that are much better than those from a cell phone!
Show examples of what photos look like when the verticals aren't straight up and down. Compare them to the corrected versions, so your potential clients can actually see the difference in the work you do.
By educating and offering value instead of trying to "sell" your business, you stand the chance of making more of a lasting impression. When you are needed, the agents will remember you and reach out.
2. Network With Others Also in the Real Estate Industry
Networking with others who are already working with your client base is a great way to be introduced to future customers. One of the higher potential areas that you can benefit from additional business is the real estate staging community. They are in your same shoes, marketing to Realtors with the hope of gaining a repeat client.
In some instances, they will already have done the leg work for you by obtaining a client. If they like your photos, they will likely refer you out so their own projects look outstanding. It's a win-win as you get to take photos of a home that is professionally staged, and they know their hard work will be captured properly through professional real estate photography. With the home being marketed in its best light, their business stats regarding low time-on-market while the home is staged will help propel them forward.
3. Post Regularly on Social Media
If you don't have a business Facebook page or an Instagram account, go create one! Then post regularly to keep your current client base informed, but also to help attract new clients. What should you post? Photos! Choose pictures that represent the style of home you WANT to photograph in the future. You'll attract clientele based off the style of photos that you post. It's best to choose work that represents the type of subject/home you want to regularly take photos of.
Want in on a little secret? As a small business owner, you likely have many things you need to do in order to run your business successfully. You just don't have time to post all the time to social media. There's an app for that!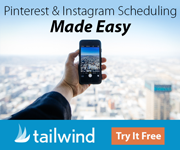 Give Tailwind a try. It allows you to upload as many photos as you like, create captions for them, and then queue them into a posting schedule. You can queue months up at a time so you don't have to worry about what photo to post next, or when.
And it shouldn't be an issue that your posts will be automated. But it is extremely important that when you have engagement on your posts, you respond promptly. This creates a connection and starts to build a business relationship.
A while ago, Tailwind's only option was to post all of your hashtags in the post description. They have since added an option to post your hashtags as the first comment in your post. Hallelujah! It clears up the post description and "hides" your hashtags.
Tailwind has a free option that will get you started, and then a premium paid option with additional features to help save you time.
4. Provide Excellent Customer Service
One of the easiest ways to make sure you maintain a great client relationship and turn a new client into a repeat customer, is outstanding customer service. Deliver what you promise on. If your pricing includes a package for 25 photos, make sure you deliver 25 photos (or a few extra to be safe)! Do you schedule appointments for a set time, or a time range? Regardless of your appointment method, be on time! Show up a few minutes early to make it known that you are a professional.
In the real estate industry, Realtors tend to want to list a home as soon as possible. This means your turnaround time for photo editing is highly important. Come up with a turnaround time that you can safely manage to hit day after day.
By providing excellent customer service, your clients will know what to expect and will get comfortable using you to market their properties. It will help turn first-time clients into career-long business relationships.
5. Share Stats/Reports With Your Clients
It doesn't hurt to toot your own horn every now and then and share how successful you are, or how beneficial your profession is to your clients. Use your website/blog to post success stories about how your photos were a deciding factor in the sale of a home.
Have you ever had an agent tell you the buyers sent in a contract based on looking at the online photos alone? Or if you do video, have you ever been told that the buyers were from out-of-town and used the video to solidify their decision? Share those stories!
Another way to talk about the benefits of hiring a professional real estate photographer is to share a report by a respected source. Redfin has done an outstanding job on reporting how professionally photographed homes sell for more money – and faster! You can leverage the report and their work to help explain to clients that in real world data, your photos are actually going to help! More money gets in their pockets, quicker!
6. Be Organized
You have to have your stuff together to be a professional – or at least make it appear as such! Get into the habit of charging your camera batteries every night. Better yet, buy some extra batteries so you always have spares ready to go. When you book an appointment, write it down on your calendar immediately.
Use a real estate photography client management system like ViewShoot to keep all of your shoots organized. It's a huge time-saver, and clients appreciate the consistency that a system provides. When clients login to their account, they see their scheduled shoots and all of their past, completed shoots. They can easily download photos, make payments, etc.
The system sends them email notifications when shoots are scheduled or updated, or when photos are ready to go. Many other features like Virtual Tour links are offered that may not be organizational in nature, but boost your professional appearance.

7. Offer (Trendy?) Services
What are the hot, trendy services that agents want? In 2019, it's probably aerials / drone photos, and 3D Tours. Aerial photos are most likely going to be in it for the long haul. Agents are always going to have bigger properties, or properties adjacent to lakes and views that are easily highlighted from up above.
What's the long-term usage of 3D Tours? Time will tell. They are an outstanding tool, and very trendy/catchy. However it remains to be seen if the likes of Matterport and iGuide will be at the forefront in the coming years as much as they are right now. Don't let that discourage you, however! If you have a market that currently uses those tools heavily in listings, ride that wave and cash in while it's hot!
8. Offer Increased Value Services
This is a great one! Think about some things you can add to your list of services that increase value, but may be inexpensive for you to add to your list of offerings.
Does your market currently have an average two-day turnaround for images? Make a name for yourself and offer a standard turnaround time of 24 hours! Do most of your competitors offer cancellation/reschedule fees? Maybe you can offer value by not charging those fees. Or maybe you can give repeat clients a cancellation pass after X number of completed shoots.
Use your imagination to think of things that have a perceived high value, but take little work on your part to complete.
9. Learn from Your Peers
Community involvement is another excellent way you can absorb knowledge that will lead to business growth. Community, meaning other real estate photographers. One of the best places for networking with your peers is in Facebook Groups.
Look up Real Estate Photography groups in Facebook and join one or two. You'll quickly see how other photographers run their real estate photography business, whether it's by the quality of the images they deliver, or how they interact with clients and handle problems. Observe and pick out things that you may be able to implement into your own business.
10. Read
Exercise your brain! But also give it some relaxation time. As entrepreneurs we tend to wear all the hats. We get really invested in our businesses and usually end up working more than if we were employed by another company. Your body and mind need a rest.
Read something outside of the real estate photography world that interests you. Something that helps you understand your thoughts or interactions that can directly correlate to client communication. A book that motivates you to keep going or gets you back on track after a lull. Or grab a business book that focuses on growing some aspect of your business that interests you.
Get a subscription to some magazines and go through them on your free time. Architectural Digest and House Beautiful are great for eye candy and studying other interior photographers.
11. Ask for Referrals
This may seem simple or silly, but you need to ask for more work! There's absolutely nothing wrong with asking your best clients to tell their fellow agents about you. You could even give them a referral bonus of some sort, like a discounted shoot perhaps.
Realtors are very competitive which makes them also very protective of their vendors. Your clients may love you and your work, but they may shy from sharing your name with other agents simply because they want you all to themselves! Odds are, most of your clients are not thinking about giving your name out. By asking, you let them know it's OK to share your name, and any respectful client will understand you are just looking for more business.
Like themselves, they too want you to be successful.
12. Join an Association
Have you heard of Real Estate Photographers of America and International? It's an association for full-time real estate photographers. And although it may not have a direct effect on business growth, it will remind your clients that you are a professional and part of an organization for your trade. You never know, you may also receive a referral from the directory when a potential client finds your name!
13. Create a Newsletter
Do you receive post cards from Realtors in the mail? Do you know why they do that? It's to keep them top-of-mind so when you make a Real Estate decision, you contact them. You don't have to send snail mail, but you can set up a newsletter that goes out bi-weekly, or maybe even monthly.
Use it to talk about a featured service, or a new service that you recently added. Talk about success stories (see #5 above) and how your photos have helped sell homes quick and for top dollar. Share some of your favorite photos that you took recently.
Keep your clients always thinking about you, so when they win their next listing, they call you for photos.
Grow Your Real Estate Photography Business
Not every recommendation above will result in instant growth to your business. Some are directly related to client acquisition, and some aren't. The important thing to keep is mind is that you need to spend time in multiple aspects of your business. Market to new Realtors, keep current clients in touch, and take care of yourself and your business.
Keep striving forward – your possibilities are limitless!
Want to share? Have at it!